President's Message
A Few Things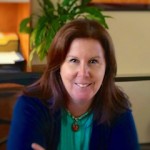 If you read nothing else, please read this.
To our colleagues, family, and friends in the AAPI community.   We will not be silent.  We will not stand by.  The viciousness and hatred cannot define us or our dearly valued communities that are under attack.  We see your pain and we will work to make you proud of a changing world that actively dismantles these roots of hatred. 
Classification/Compensation Study
Thank you for your patience and support of this classification/compensation study and your overwhelming approval of this new structure.  I know not everyone is happy with the results and that there are some clerical errors that need to be addressed in addition to those who wish to appeal their proposed classification. We will address all of it but it takes a minute. In the meantime, I also recognize that people's duties have changed since we completed the position description questionnaires (PDQ) filled out three years ago. If you're considering appealing the recommendation, focus on what's changed and start making a list now. It will make it much easier than trying to remember it all when you're filling out the reclassification application. If classifications were collapsed, it meant the consultants could find no discernable distinction between previous levels.  In all those instances, the salary level went up which meant we have raised the base for that classification.  If we can find a discernable difference to justify a higher level, we can only go up from there.  
Negotiations
As we finally wrap up the 2019-2020 negotiations, we need to move quickly into 2020-2021. While we are still waiting for the state to finalize its 2021-2022 budget – thank you to everyone who contacted their representatives regarding the cost of living adjustment – we want to get feedback from you regarding priorities. We automatically reopen article 8 (pay and allowances) and article 18 (benefits), and because we are still in the three-year terms of our Agreement, ACE and the District each get to open two additional articles for bargaining.  In a couple of days, we will be sending you a survey covering negotiations and ACE in general.  It should take no more than 15 minutes to complete.  Thank you in advance for your feedback.
Gratefully,
Chris White, ACE President
(650) 949-7789, office
"The fight is never about lettuce or grapes.  It is always about people". – César Chávez
---
After a year of forgiving dues in response to member needs related to the COVID 19 pandemic, ACE dues collection will resume with your April paycheck (April 30). ACE has been able to forgive dues because we are an independent labor association that gets to decide how we spend our dues money. Over the years, through prudent spending and savvy investment planning, we were able to save money for an emergency such as this pandemic.
This change is timely. Moving into the appeal phase of the classification/compensation study, we have agreed to pay half the cost of appeals.
What does ACE spend dues money on? Access to representation was the main reason we chose to be an independent union and it is the largest expense in our annual budget. Several months a year, our legal representation itemizes their bill, and the work they do on our behalf often exceeds the flat monthly fee we pay them. Other expenses include potential legal costs such as arbitration (ACE pays half), court filing fees and expert testimonies; accountants, insurance, financial audits and taxes; office supplies, web hosting and routine state fees for running a small business; and training for officers and stewards, food for site meetings and elective stipends for ACE officers. We also have monies set aside for a strike fund and a 5% budget reserve.
Does ACE spend money collected from dues on political activities?  No.
---
Your CalPERS pension is a defined-benefit plan which defines the benefit ahead of time: a monthly payment in retirement, based on the employee's tenure and salary, for life. In comparison, a defined-contribution plans – 403b, IRA, 457 etc. – the benefit is not known, but the contribution is. It comes in a designated amount from the employee, who has a personal account within the plan and chooses investments for it. As investment results are not predictable, the ultimate benefit at retirement is undefined.
As part of your compensation, you automatically contribute a portion of your salary (approximately 7 percent) to a CalPERS pension plan and it's important to understand how this benefit works for you.  CalPERS offers a multitude of workshops to help you understand your investment early in your career, mid-way, and/or those nearing retirement.  If you haven't already done so, make sure to visit their member education page to sign up for classes and subscribe to their member bulletin.
---
Please take a moment to welcome our newest members. Invite them to a site meeting, answer their questions or point them to their steward if they need additional guidance. Our association only works with active participation from all our members.
De Anza
Maritza Arreola, student activities specialist, College Life
Tara Chan, health services assistant, Health Services
Alejandra Rueda Guerrero, instructional support technician, Student Success Center
Derek Mitchler, instructional support technician, Student Success Center
Foothill
Mang-Ling Cho, program coordinator II, inl student programs
Debra Sayble, technology training specialist, Online Ed
---
email sent 3/12/2021

Hello ACE Members

Your ACE Classification & Compensation Study is ratified by 96% of the votes cast. Below are the detailed results. Thank you all for taking the time to participate in this vote. I encourage you to send a thank you to our negotiations team for their incredibly dedicated work which has allowed us to reach this agreement.
Number of eligible voters: 344
Number who voted: 254
Response Rate 74%
Yes, I approve: 243 votes
No, I do not approve: 11 votes 
---
Love 'em or hate 'em, a performance evaluation is one of the most important tools managers and employees have to gauge and improve performance in the workplace. If you don't receive regular feedback or your performance evaluation is skipped, you need to ask for it. I know they say no news is good news, but I also know that many managers will avoid tough conversations about performance. This becomes problematic when new managers come in and have a different set of expectations. Even if all is going well, it's still helpful to talk about work processes and to obtain real-time feedback on what's working (and not working) to allow for idea generation and forward momentum.
Article 7.10 covers the rules regarding performance evaluations but a few key takeaways:
After completion of the probationary period, classified employees shall be evaluated at least once in each 24-month period. If you're still receiving salary step advancements, performance evaluations are typically conducted annually.
Your immediate supervisor should prepare and present your performance evaluation. Not their boss or another administrator, not the faculty director of the area in which you work but the one who signs your time card. If any of those have more direct day-to-day contact with you, they can ask for feedback but your supervisor should conduct the evaluation.
Performance appraisal reports shall be written on forms provided by the District. Anything else presented by your evaluator has no official context and will not be considered as part of the performance process.
Both the evaluator and you must sign the District evaluation form. Your signature does not indicate you agree or accept the evaluation as presented, it merely acknowledges that you have received it.
Respond, in writing, to any part of the evaluation in which you disagree. If you respond within 10 days of receiving the evaluation, the Director of Human Resources will review the response and the appraisal before placing it in your permanent file. This is your opportunity to have your feedback included in the evaluation process. Use it, and be certain to provide factual information for your disagreement.
Performance reviews can not be grieved. In other words, ACE cannot take any action against the supervisor or the District because you don't agree with the evaluation. ACE can help you write a response and will step in if your supervisor tries to impose any disciplinary action in conjunction with the evaluation.
Any negative documentation will be shared with the employee prior to inclusion in any performance evaluation. In other words, no surprises. If you're blindsided by your review, use the written response option to document your objection.
Any worker who has their advancement withheld due to their performance evaluation may request a review by the Director of Human Resources of the appraisal. The Director of Human Resources shall meet with the worker and the worker's ACE representative and issue his/her decision.
In order to be meaningful, progress reviews should occur as one part of an ongoing dialogue between managers and employees. Formal reviews are an opportunity to celebrate earned success, reflect on experience, recalibrate goals and start fresh, but they should never be a substitute for everyday feedback and coaching.
---
Changes to our Professional Growth Award (PGA) program in order to do two things:
Help those with old PGA awards have more hours count towards pensionable income after CalPERS adjusted what they would accept; and
Update the PGA application and guidelines to move many items currently allocated under section five to section one.
Background:
In June of 2019, with a large retiree exodus and a new account administrator at CalPERS, some of the activities allowed under PGA were called into question regarding their eligibility as pensionable income. In fact, CalPERS made the determination that only hours earned in section one (college, adult education or trade school courses) met the definition for special compensation as defined by the California Code of Regulations, section 571:
Under topic #2, Educational Pay, where PGA is categorized:
"Educational Incentive is defined as compensation to employees for completing educational courses, certificates, and degrees which enhance their ability to do their job. A program or system must be in place to evaluate and approve acceptable courses. The cost of education that is required for the employee's current job classification is not included in this item of special compensation".
Your awards are still worth $90 each but for pensionable reporting purposes, CalPERS will prorate the percentage of an award to those hours attributed to section one.

To have more hours count as pensionable, we have agreed to the following changes to the PGA application and guidelines:
Section one will be retitled as Certificate, Course, or Degree.

Section 1a will cover accredited courses and continuing education units (CEU). We have removed the minimum hours required to use this section.
Section 1b is new and will cover many job-related certificated skills training previously listed under section five.
There is no maximum for either of these activities and you are allowed to carry these hours forward to future awards.

Section five will be retitled as Job-Related Conference, Seminar, or Lecture. Participation in job-related special activities, such as seminars, conferences, conventions, institutes, and lectures offered by colleges, adult schools, professional associations, and community organizations.
For previously earned awards only:
We had already negotiated additional funding ($20,000 per year for two years) for affected employees to take courses at no cost to them to replace hours on already earned PGAs which are not pensionable. In addition, to help have more hours count we negotiated the following:
Suspended the limit of 200 hours while on Staff Development Leave. You may submit hours for courses taken during past staff development leaves that were not counted due to the 200 hours limit. Official transcripts are required.
Allow courses omitted from any previous PGA application. Submit hours for any course not submitted in previous professional growth award applications. Reminder, you must have been a district employee at the time the course was taken. Official transcripts are required.
Allow courses not counted due to receiving educational reimbursement from the District. You may submit hours for classes taken that were not counted due to receiving educational reimbursement from the district. Official transcripts are required.
Job-Related certificated training. You may submit hours for previously completed job-related activities/training where certification was provided. This refers to items previously reported in section five "Job Related Special Activities" in prior awards. Please provide copies of previous PGA applications with section five applicable items highlighted. The committee will review all items to make sure they are job-related/job skill-building sessions.
New Job-Related Certificated training. You may submit hours for new job-related activities/training where certification was provided. The committee will review all items to make sure they are job-related/job skill-building sessions. Certificates/transcripts are required.
Apply any carryover hours from section one. If you have carryover hours in section one, you may apply them to any previous award where replacement hours are needed.
For these previously earned awards, the review and application process is effective immediately and will continue through June 30, 2022. Current employees must submit the completed application, hours audit, and applicable documentation by the deadline in order to request a review of hours for the PGA substitution process. Applications submitted after June 30, 2022, will be deemed late and will not be processed.
To review your previous award(s) information:
Please send an email to whitechris@fhda.edu. Be sure to include your CWID.
This request is for a copy of your completed application(s) and the tally sheet(s) used by the PGA committee. No backup material will be provided. This should help you determine how many hours you have under section one and applicable hours under section five to estimate how many of your completed PGA's are eligible as pensionable income per CalPERS. 200 hours of credit equals one award. For example, if you've completed eight awards but only have 1,000 hours in section one, CalPERS will credit five awards as pensionable (5 x 200 = 1,000 hours).
Turn around time to receive the request for information is approximately three weeks. To not overburden an already short-staffed human resources department. Your patience is appreciated.
For new PGA awards:
The application and guidelines have been updated to reflect the following changes:
Job-Related certificated training. These hours will now be listed under section 1b.
All rules under PGA guidelines apply to new awards. The suspension of rules for previously earned PGAs does not apply to new awards.
Reminder:
PGA is publicly funded. As public pensions and CalPERS continue to be scrutinized by the public it is imperative that the activities we submit as special compensation follow the rules set by CalPERS. The burden of verifying the eligibility is on the District before the income will be reported as pensionable. We do not want to provide cause for a CalPERS audit by reporting income as pensionable which does not meet their definition for educational pay.
The authority to accept or deny an activity, along with which section of the PGA application it is attributed, is at the discretion of the PGA Review Panel. These are your colleagues who are donating their time to administer this program and who have consistently demonstrated they will do all they can to have hours count towards an award. You may not always like their answer. Be kind.
PGA Review Panel: Kris Lestini, Mary Medrano, Kit Perales, Denise Perez, Shawna Santiago