Central Services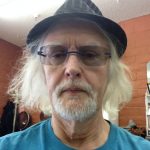 Bill Baldwin
-
Vice President - CS
Bill became vice president for central services in January of 2022. He has served a variety of roles for ACE including central services board member (2020-2022), central services vice president (2015-2020), and central services chief steward (2009-2015). Bill has been with Foothill-De Anza since 2001 and works in ETS as an Application Support Analyst II.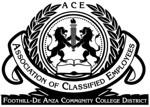 Thomas Marks
-
Chief Steward - CS
De Anza

Foothill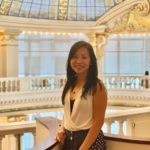 Phuong Tran
-
Vice President - FH
Phuong begins her second stint as vice president of Foothill in 2021, where she represents ACE on Resource and Revenue and College Advisory Council. She previously served in the same role in 2011. As vice president, Phuong is also responsible for appointing ACE representatives on hiring committees for ACE positions. Phuong has been with the district since 2006 and currently works as the program coordinator senior for the Apprenticeship program at Foothill.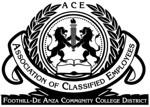 Anthony Caceres
-
Chief Steward - FH
Anthony began serving as Foothill Chief Steward in June 2022. Prior to that he was the Central Services Chief Steward starting in May 2019. He had served as Interim Vice President at De Anza from October 2018 through March 2019. He joined Foothill-De Anza in January of 2016.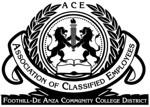 Yasmine Malboubi
-
Board Member - FH
Booth Law Group
The Booth Law Group provides ACE representation on all labor issues, which include:
Contract negotiations and enforcement.
Discipline and discharge.
Duty of fair representation claims.
Unlawful employment actions.
Representation of ACE before administrative agencies and courts of law.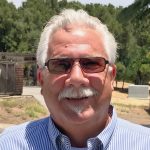 Bradley Booth
-
Attorney
Bradley Booth has a long history of standing up for workers' rights. He began his legal career with the California State Employees' Association (CSEA). While there he was president of the employees' union and represented state employees in appellate and trial practice, administrative law, writs, and extensive contract interpretation coupled with discipline and contract arbitration. Prior to opening his private practice, he was chief counsel for the Department of Fair and Employment and Housing (DFEH).  At DFEH, he constantly worked to strengthen anti-discrimination statutes in California. Over the past 20 years in private practice, while representing labor unions, he has been able to hone and perfect his original passion through an emphasis on labor law and employment discrimination.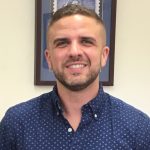 Anthony Booth
-
Attorney
Anthony Booth has a background in politics. He spent seven years working on a gubernatorial campaign, which had a major focus on expansion of labor rights. His passion for the labor movement began at a very young age when he walked picket lines in support of his father's union strikes. He has been a labor consultant for the past eight years. Over those years he has represented members in all aspects of labor including individual issues with management and union issues in arbitration and before the state labor board. In 2017, he earned his J.D. from Golden Gate University School of Law.